Episodes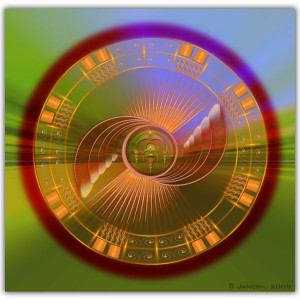 Wednesday Apr 22, 2020
Wednesday Apr 22, 2020
The New moon is in Taurus at 7:26 pm on the 22nd of April 2020. Uranus- the great awakener is uncomfortably fused with the Sun and the Moon in same is safe Taurus.
Creative energy rises up to innovate. It surges forth to reinvent reality. The time is ripe with opportunity for wealth and innovation. What will we create?
The Taurus new moon taps us into the finer things in life. Our creative selves kinda love being home now. Our ability to be musical and poetic and soft and sensuous helps us slow down and feel the beat of the heart of the earth. We are makers. We create. Let's get started. We stand on solid ground even while reality morphs around us. Trust. Yes, trust.
This is a pivotal time so take the time to submit your wish to the universe. Don't forget the children- send them love and surround them in Light. They are our future. Send love to the Earth, animal, plant and mineral kingdom. All of us are Earthlings. We are in this together.
Thanks for showing up. Your light is needed. Your purpose is now!
 I am now doing 15-20 minute mini readings in mp3 format. Send me your birth info: date,time, place and any questions. I will use my super powers (astrology) to delve into the most important aspects of your chart for 2020.
I will send you the recording within 72 hours. The cost is 30.00$ US so all you thrifty lovelies out there can partake too. 
Send your birth info to hilloryskott@gmail.com and you can use the link below to confirm. Once I receive confirmation of payment I will begin your reading. I look froward to sharing the wisdom of your birth chart with you.
I want to learn what magical moments 2020 has in store for me!
You can take the Everyday Astrology Podcast with you anywhere! subscribe on iTunes or Google Play to get every episode automatically. Please be sure to leave us a review as well!
If you would like to find out more about your chart or have a question about astrology you would love the answer to, please do connect with me at