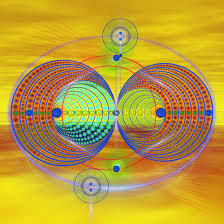 March 12-19, 2019 This week the we have some stressful aspects pushing us to grow, along with some lovely ones to remind us how dull our comfort zone really is.  We are here to live, so lets get started.
Friday Mercury will Square Jupiter.  Squares force growth. Your imagination creates your reality.  You can absolutely take control of the reality you live in.  The path to your true and total self requires you to bring your vision into reality.  
We are on  the heals of the Equinox. More on that next week.  Just remember we are finishing things up to begin again as the Sun moves into Aries. We will all be infused with the umph of Mars Next week and that will be a relief.  Clarity always is. Much Love, Luck and understanding on your Journey. Activate your magic,it is also your birthright.
You can take the Everyday Astrology Podcast with you anywhere! subscribe on iTunes or Google Play to get every episode automatically. Please be sure to leave us a review as well!
If you would like to find out more about your chart or have a question about astrology you would love the answer to, please do connect with me at